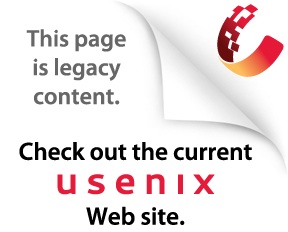 Next:
Monitor volunteer health
Up:
Running a volunteer community
Previous:
Give credit
LinuxChix is lucky to have a team of bright, trustworthy volunteers. Jenn learned to trust their instincts and give them room to try new things. New LinuxChix projects need to fit three criteria: Does the idea fit the core purpose of the group? Is someone willing to do the work? Are other people interested in helping? If the answer to all three questions is ``yes,'' it's probably a good project.
The grrls-only mailing list was a good example of this rule in action. Several women asked for a mailing list that, unlike all other LinuxChix mailing lists, was limited exclusively to women. Val Henson was one of the women advocating this list and volunteered to run the list if Jenn created it. Initially, Jenn didn't want to create the grrls-only list because she felt that it would split the lists too badly. But many of the people who were advocating for it were people she thought of as highly intelligent, trustworthy, and thoughtful. She decided to trust her volunteers and created the list - and then watched and waited. A few people joined the women-only list and left the main off-topic list, but most were on both lists and were active on both lists. A small group of women were only on grrls-only, and felt much safer and freer to discuss some of the things that interested them. Overall, it worked out well.
---


Next: Monitor volunteer health Up: Running a volunteer community Previous: Give credit 2004-05-08