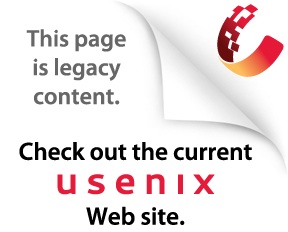 Next:
Bibliography
Up:
Memory Resource Management in
Previous:
9 Conclusions
Mahesh Patil designed and implemented the ESX Server paging mechanism. Mike Nelson and Kinshuk Govil helped develop the hot I/O page remapping technique. Vikram Makhija and Mahesh Patil provided invaluable assistance with quantitative experiments. We would also like to thank Keith Adams, Ole Agesen, Jennifer Anderson, Ed Bugnion, Andrew Lambeth, Beng-Hong Lim, Tim Mann, Michael Mullany, Paige Parsons, Mendel Rosenblum, Jeff Slusher, John Spragens, Pratap Subrahmanyam, Chandu Thekkath, Satyam Vaghani, Debby Wallach, John Zedlewski, and the anonymous reviewers for their comments and helpful suggestions.
VMware and ESX Server are trademarks of VMware, Inc. Windows and Windows NT are trademarks of Microsoft Corp. Pentium is a trademark of Intel Corp. All other marks and names mentioned in this paper may be trademarks of their respective companies.
---
Carl Waldspurger, OSDI '02