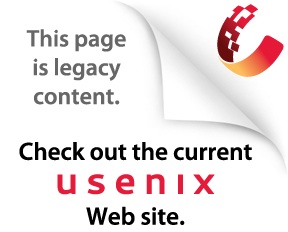 Next:
Classification of Real-time Messages
Up:
OSPF Monitoring: Architecture, Design
Previous:
LSAR
   
6. LSAG
As mentioned in Section 4, the LSAG receives a stream of LSAs from the LSAR for real-time analysis. The LSAG prints messages on the console when it detects changes to the network topology or a behavior that does not conform to the OSPF standards. These messages allow operators to identify problems in the network. Section 6.1 provides more details about various types of messages generated by the LSAG. Under the hood, the LSAG maintains and updates a snapshot of the network topology to identify topological changes and anomalous behavior. Section 6.2 provides a detailed description of the model and how it helps LSAG print console messages. This topology model also allows the LSAG to dump topology snapshots periodically and upon topological changes. These snapshots in turn can be used by applications that might benefit from them.
---
---
aman shaikh
2004-02-07