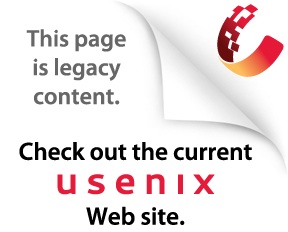 Next:
Performance of Simple Heuristics
Up:
Main
Previous:
Interference among wireless links

Testbed
The experimental data reported in this paper was collected using a 22-node wireless testbed, located on one floor of a typical office building. The nodes are placed in offices, conference rooms and labs (Figure 1). All rooms have floor-to-ceiling walls and wooden doors. The nodes were not moved during testing. Each node is equipped with two 802.11 wireless cards: a Proxim ORiNOCO a/b/g ComboCard Gold, and a NetGear a/b/g WAG 511. For experiments described in this paper, the two cards were never active simultaneously. RTS/CTS handshake was disabled (by default). All cards operated in the 802.11 ad-hoc mode. We used the built-in antennas of these cards, which are roughly omni-directional.
---
Ananth Rao
2005-08-11